Breaking Barriers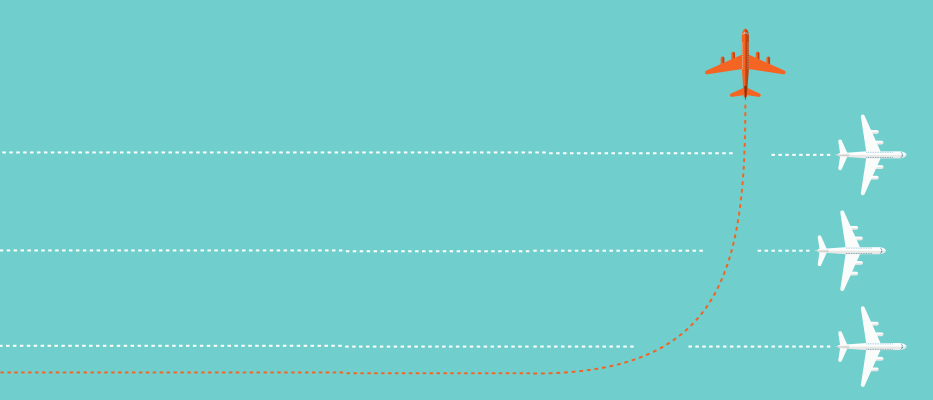 Beginning in mid-1983, working out of a small office location off West End Avenue, Ann Mitchell founded Customized Business Services, Inc. and with one employee handled word process services while brokering printing services. Her first client, Tennessee Medical Records Association (currently Tennessee Health Information Services), is still a client to this day.
Along with one other employee, Ann set up personalized letters on a Lanier word processor and found local partners to print and mail. The addition of new clients and continued growth led to the purchase of a press and eventually, a move to Hayes Street in 1985. A further expansion led to another move to Church Street in order to accommodate two presses and five employees. Since printing became the primary business focus, the d/b/a CBS Printing was established.
CBS Printing continued to grow and began offering additional business-related services directly to the public as well as to businesses.  By 1994, CBS had outgrown the space on Church Street and moved to Broadway into over 3,000 square feet, doubling the footprint of the business and making room for more presses and more staff.  Back end services were upgraded to include automated order entry, invoicing, and billing. 
It only took three years to reach the need for more space as well as more customer parking.  At this point, Ann decided it was time to purchase space rather than continue to lease and in late 1997, she moved the business to the current Charlotte Avenue location with more than 9,000 square feet.  With the transition of the United States Post Office to an automated system, CBS became a market leader in adding automated mail processing and addressing services.  This marked the beginning of the "one stop shop" service model that is still employed by Direct Connect Solutions today. 
The most significant expansion of the company to that point occurred when Ann established a contractual relationship with a fledgling disease management company based in Nashville.  The company had an established relationship with a printer but needed a partner to work with their fulfillment and data divisions to handle the complicated, detailed and highly-secure communications process for them.
Recognizing a great opportunity and capitalizing on her entrepreneurial spirit, Ann knew she would need to bring on the necessary talent to continue company growth. In 1999 Tracy Hagans, who became the Production Manager, was brought on to assist in developing flawless production processes.  And, in 2000 Ann hired April DeRossett, who became the company Vice President, to help her develop a business process that would allow CBS to achieve optimal growth. It was during this time that  the company started to focus on how data and data analytics could be used to improve client needs and customer engagement.
Almost immediately, the company took on a major project that required delivering critical disease management communications for 200,000 members.  The project was extremely difficult but was completed on time and on budget using temps and working round-the-clock.  Before undertaking another manual project of this size, the company made a half million dollar investment to automate the insertion and mailing process.
Because more physical plant space was needed to accommodate growth, CBS bought Music City Printing in early 2000 and rebranded as CBS Music City Printing and Mailing. Mail and variable data services continued to operate out of the Charlotte Avenue location while the print side moved, temporarily, to the Hermitage Avenue location that had housed Music City Printing.
Having again outgrown available space, CBS Music City found a new location for the fulfillment and data analytic divisions on Brick Church Park Drive in 2003.  CBS Music City found a home in the business park that offered over 60,000 square feet of space including an attached warehouse and loading docks.  Although it was thought to be too big at the time, the Brick Church Park location was quickly adapted to use in 2004 with the build out of office space as well as the plant operations and warehousing areas. 
The company experienced a divisional split at this time and the offset and quick print services had returned to the Charlotte location and the Data Analytics and Fulfillment division became Direct Connect Solutions.
Under April's direction Direct Connect Solutions expanded into high-end information technology, increased its variable data and data analytics offerings and added consulting and coaching services. Specialized camera reading systems, to ensure personalized items were matched during the inserting process, along with more inserting and folding equipment were added. The Brick Church Park facility was renovated to allow for transferring and processing extremely secure data. The number of employees grew to over 100 during this same time and a more formal organizational structure was implemented to manage the diverse products and services offered by the company.  
In July of 2010, Ann Mitchell decided that after nearly 30 years it was time to retire. April DeRossett decided to purchase the company and thus, the business focus for Direct Connect Solutions into the Marketing and Business Intelligence arena began formally.
In the fall of 2014 Direct Connect Solutions formally launched two new lines of business.  First, COMPASS, a field service management software solution was released and implemented for blue collar service providers and Second, the shared services department, which includes call center, bookkeeping, payroll services, product ordering and vendor management.  The goal was to support our clients in improving their customer life cycle and experience.  
The entrepreneurial spirit that lead to the company's founding has continued to this day.  And the same drive to grow the business has fostered employee development and a workplace focused on engaging every associate in creating the best work environment possible.  While keeping customers at the center of business, DCS has kept employees as the heart of the organization.